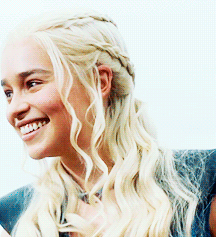 The past few days have been a nightmare, particularly for Serenity as she scrambled to put everyone at ease with the media's constant reports of Chaos running rampant in the city.
The Chaos-triggered earthquake had certainly triggered the worst in civilians, and rightfully so -- riots had sprung and murder rates had increased all thanks to Chaos. It seemed that whoever Queen Metaria had brought back was going to be difficult to pinpoint, as none of the attacks revealed any of their previous foes.
So, who was it?
The question was pressing, but for now, Serenity needed to
breathe.
She needed to remember that although she was Neo Queen Serenity now, she was also Cynthia Lunette, and she demanded attention that the Crystal Palace failed to deliver. She managed to cancel a few meetings that day to make time just to go to her old favorite: Crown Arcade.
Getting out of the backseat of the vehicle, Serenity was extremely grateful that her driver chose to nix the flags and any identification that would alert civilians that the Queen had been at the arcade. It was a well-known fact that Serenity
loved
gaming, she made a point to address it too. She also wasn't alone, she was accompanied by someone, and she'd known that Lee would have set hell on fire had she gone alone.
Not just Lee, but everyone else, too.
Taking a deep breath as she entered the arcade, Serenity relaxed her shoulders. Her hair was pulled back in a ponytail, her crescent moon invisible. Her choice in civilian attire – white pants and a pink sweater – also aided in concealing her identity. Whenever she went out as Serena Rose, Serenity made a point
not
to wear expensive clothes. But this outting as Serena Rose was also very different, as she was accompanied by
someone
and not out and about the city alone.
She just hoped that her companion would remember to stay
casual.
"Serena! It's good to see you again!"
An employee beamed and came up to Serenity with gaming tokens.
"Are you here for the usual gaming time?"
"Yeah! I need to unwind a little bit...things lately have been giving me a headache!"
Serenity whined and her shoulders lowered, briefly scanning to see if (Motoki) was around. A frown formed on her features when she realized that he wasn't.
"(Motoki) isn't here?"
"Not today, he actually has the day off. But here you go!"
The employee handed Serenity the tokens after she exchanged it for $15.
"When you see him, tell him I said hello, okay?"
Serenity smiled, the employee nodding to dismiss themself as Serenity moved to sit down at one of the consoles.
---
@"Celeste Lunette"